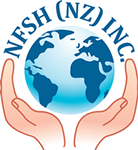 The National Federation of Synergistic Healers (NZ) Inc. is based in Thames (Coromandel), just over an hour away from Auckland and Hamilton. The NFSH is a significant healing organisation in New Zealand, and one that offers membership, support and professional training.
Synergistic Healing
The term Synergistic Healing indicates the combination of
Natural Healers working together in harmony with the "Highest" Source of natural Universal Spiritual healing energy, and
Natural Healers working together in harmony with all life on Earth to give of the Universal Spiritual healing energy in whatever way needed for the highest good, health and well-being of all living creatures and Beings.
Synergistic Healing
Is a natural therapy
Is complementary to all forms of allopathic (conventional) medicine
Helps the patient to heal more quickly and to offset any side effects of conventional treatment
Has no harmful side effects.
The term Spiritual in the context of the NFSH
Refers to the Universal Source of the Healing Energies and to that responsive element in Man seen by healers as comprised of body, mind and spirit
We speak of Universal Energy, the "Highest of the High" Universal Source, as being the agency of natural spiritual healing. Whatever your concept of the meaning of this statement, whether you call it God, The Creator, Supreme Being or simply "life force", or any other similar concept, that is the source of all healing
Spiritual also relates to any person who has kind thoughts and compassion towards others
Spiritual does not relate to the terms spirit, spiritualist and spiritualism as commonly (mis)understood
The word is not used in any religious sense.
To make it easier to understand we use the term NFSH Healing rather than Synergistic Healing throughout this website.
Let NFSH Healing work for you
Whatever it was that brought you here today, welcome to our website.
We invite you to spend a few minutes discovering how NFSH Healing can make a difference in your life.
You are invited to inquire about any of the following services:
Healer Referral Service. Find an NFSH healer for yourself or a friend or family member. Just contact us by email, phone or by post, and we will arrange for a spiritual healer in your local area to contact you. Let us know name, phone number and address (or just town) for yourself (or the person needing healing) to make contact easy, and also a brief description of what you would like the healing for. The healer may charge for the healing session and will discuss this with you beforehand.
International Distant Healing Service. Add a name to our Distant Healing List. If you or your family or friends need some healing support, contact us by email, phone or post, providing us with names and locations, and we will add them to our Distant Healing List. This Healing List is sent both to our own members and to many other healing groups around the world. You will receive much healing energy over the subsequent three months.
There is no charge at all for this service.
Learn to heal yourself and others. Our Healer Training Courses page gives you full details of how to become an NFSH healer. The truth is, you are a healer already, and perhaps all you need is to fine-tune your ability. Part 1 of the course gives you the knowledge and confidence to really make a difference.
Become a professional healer. The path to becoming a full healer practitioner is thorough training. Our 4 part NFSH UK Healer Training Course will equip you as a professional NFSH healer.
Learn more about NFSH Healing. NFSH Healing (or natural energy healing as some call it) is readily available to everyone who discovers how to tune into it. As energy healing, it is a practice related to Reiki (Japan) and Qigong (China).
Become a Friend of the NFSH and you will enjoy the benefits of membership, as well as friendship and companionship in a spiritual environment. We are totally non-denominational and are open to every race, colour and creed.
Courses are held in Thames, or in any part of New Zealand by special arrangement. We will come to where the people are who would like to learn about NFSH Healing. Of course minimum numbers apply, so tell us of your interest, and tell your friends!
Enjoy your look around our website, and if you have any questions at all, please contact us.
We look forward to hearing from you soon!
OUR VISION STATEMENT
"To create NFSH (NZ) Inc. Healers and provide a professional attitude in Natural Spiritual Healing for all living Beings around the world."
OUR MISSION STATEMENT
"To promote public health by the promotion of Synergistic (Spiritual) Healing for the benefit of the public by educating and training Healers and by ensuring professional standards in the practice of Synergistic (Spiritual) Healing."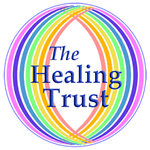 The NFSH (NZ) Inc. is affiliated to The Healing Trust which is The NFSH in the United Kingdom.




The NFSH (NZ) Inc. is a long-term member of the NHPNZ (Natural Health Practitioners of NZ)